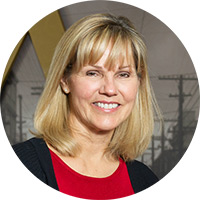 Debbie Belair, Principal Broker
Mortgages have become so much more complex given years of government changes. There are so many variables to consider in order to get the right mortgage for your needs, one that fits now and will meet your future needs. That's why getting clear and expert advice tailored to your situation is so important. I started my career in 1987 and have worked on every type of mortgage deal imaginable, giving me the ability to find solutions for all situations. As an Accredited Mortgage Professional (AMP), I am dedicated to continual learning and am always looking at how I can change and improve the mortgage experience for my customers. I am the Broker of Record and owner of Smart Debt and have consistently been a top ranking broker in Canada.
THE PERSON: A dog loving, hard-working, tea drinking and professional cottaging mother of five (three humans + two dogs). I also believe that a sense of humour is essential. Fun fact: as a kid, I wanted to be a hair dresser when I "grew-up". After my first shift at the salon, an allergic reaction to the shampoo products crushed my dreams. Thankfully, at the age of seventeen, my mother's influence landed her me job at Guaranty Trust and I haven't looked back since!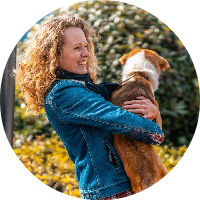 Candice Belair, Operations and Marketing Manager
Candice's role within Debbie's team includes back-end paperwork, marketing and supporting the larger Smart Debt Mortgages network of agents. Candice is a Behavioural Sciences graduate from Concordia University and has an additional diploma in Human Resources from Royal Roads University. When Candice isn't helping Shawnyce and Debbie manage the needs of each client, she is managing the day-to-day operations of the brokerage.
THE PERSON: A rescue dog-loving, coconut water drinking, world travelling yogi (ashtanga). In an office setting Candice is calm, composed and the epitome of a committed professional. Fun Fact: Candice is Debbie's most well-travelled child. She has flown to and even lived in a few of 16 different countries, aside from Canada, her place on this earth is India. In her position at Smart Debt, she works tirelessly to assure every agent has absolutely no barriers to meeting their client's needs.