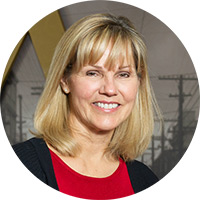 Debbie Belair, Principal Broker
Mortgages have become so much more complex given years of government changes. There are so many variables to consider in order to get the right mortgage for your needs, one that fits now and will meet your future needs. That's why getting clear and expert advice tailored to your situation is so important. I started my career in 1987 and have worked on every type of mortgage deal imaginable, giving me the ability to find solutions for all situations. As an Accredited Mortgage Professional (AMP), I am dedicated to continual learning and am always looking at how I can change and improve the mortgage experience for my customers. I am the Broker of Record and owner of Smart Debt and have consistently been a top ranking broker in Canada.
THE PERSON: A dog loving, hard-working, tea drinking and professional cottaging mother of five (three humans + two dogs). I also believe that a sense of humour is essential. Fun fact: as a kid, I wanted to be a hair dresser when I "grew-up". After my first shift at the salon, an allergic reaction to the shampoo products crushed my dreams. Thankfully, at the age of seventeen, my mother's influence landed her me job at Guaranty Trust and I haven't looked back since!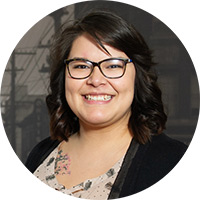 Shawnyce LeRoy, Mortgage Underwriter
Shawnyce is a proud associate and licensed mortgage agent of Debbie Belair. The chemistry between Shawnyce and Debbie stems from their shared passion of delivering top-tier service while having fun! Aside from being Debbie's right-hand woman and un-official tech guru, Shawnyce tirelessly ensures our clients' experiences are seamless. In a nut-shell, she takes care of ALL the documents necessary to fund your mortgage, including uncovering and resolving issues before they even arise. Shawnyce is a WEALTH of knowledge! If you have any questions then fire away! :)
THE PERSON: A softball playing, 24/7 smiling, ice-coffee drinking and adventure pursuing young professional who may or may not cry when watching cute animal videos on YouTube. Shawnyce's energy and positive vibes can be felt from the International Space Station. Fun Fact: as a kid, Shawnyce wanted to be a therapist because she loved helping people through their problems. After learning how anti-social pursuing a PhD in psychology was, her path was re-directed to customer service... PHEW. Smart Debt wouldn't be the same without her!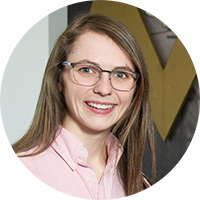 Paige Belair, Associate & Administrator
Paige's role within Debbie's team is varied and includes back-end paperwork, marketing and Gopher-ing (aka "go for this, go for that"). Paige is always happy to help where she can! Paige is a University of Ottawa graduate and proud team-member of the Smart Debt Mortgage Team. In addition to managing the day-to-day operations of the Brokerage, Paige provides support to both Debbie and Shawnyce to ensure no clients are left in the dark.
THE PERSON: A creature loving, hockey coaching, cappuccino drinking and community volunteering athlete who is still waiting for her letter to Hogwarts. In an office setting Paige is calm, composed and is the epitome of a young professional. Fun Fact: as a kid, Paige couldn't decide what she wanted to be. However, she was able to narrow down her choices to two: Buzz Light Year and an Olympian. After learning that both career choices were implausible, she decided that whatever career she pursued would be centered around helping people. In her position at Smart Debt, she does just that alongside her Mother, Debbie and her teammate, Shawnyce!